Vulcan Yachts will come back to Cannes (September 6-11, 2022)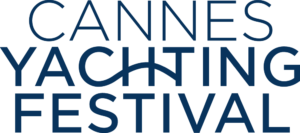 From 6th to 11th September, at the harbors of the French Riviera, Cannes Yachting Festival is held- an essential event in every yachting enthusiast's calendar. For the second time, among the best boats, Vulcan JP47 will be exhibited. All visitors are welcome to join us at our stall- QML 064 at the Vieux Port.
This year the professionals and yachting enthusiasts will have a chance to see nearly 650 state-of-the-art vessels manufactured by the most prestigious French and international shipyards. The gates to the festival open on   Tuesday, the 6th September. In addition to the most beautiful yachts, the latest sailing equipment will be  showcased, along with the highest quality yachting services.
For over 45 years, Cannes Yachting Festival has been the go-to event for luxury sailing enthusiasts. Every year more than 55 000 visitors from all over the world attend the festival to witness the latest trends in the industry being set by over 600 exhibitors. Nearly 600 boats will be exhibited; from the small-scale to the biggest ones, including sailboats, motorboats, the latest watercraft, and big brokerage yachts of 50 meters in length.
The Cannes Yachting Festival gathers all the most important representatives of the industry and sailing enthusiasts. There will also be Vulcan Yachts. You can find the boat in Vieux Port under the number QML 064.
Please contact us to arrange meetings.
More information about the event HERE 
Follow the report from the event on our Facebook page